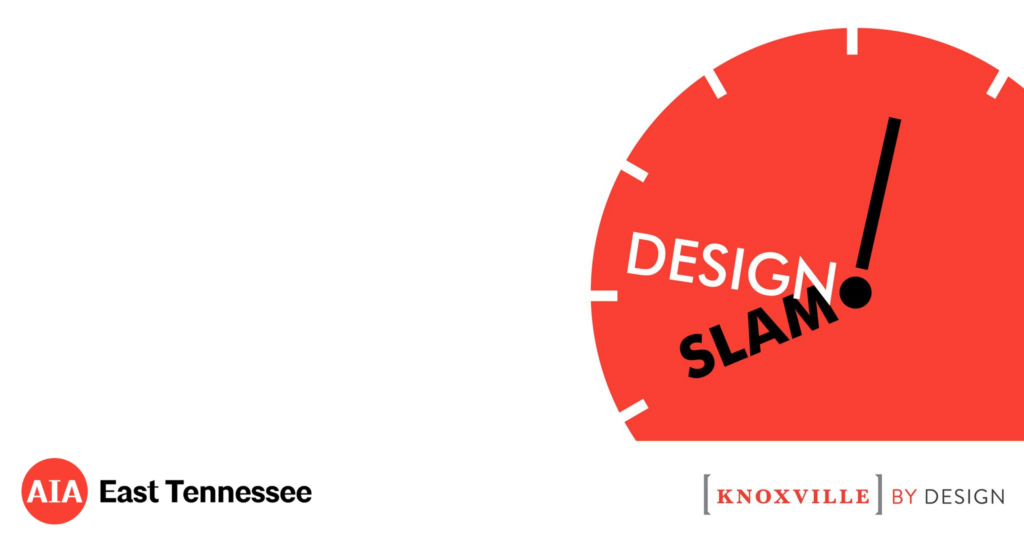 Wednesday, October 18th
6:00pm – 9:00pm
@ Printshop Beer Co.
No Cost
Allied Partner: Printshop Beer Co.
Design SLAM! is a part of Knoxville by Design's celebration of National Architecture Month. The event will be a fast-paced, live competition in which teams of local designers, makers, and allied professionals will develop and present a solution for a local design challenge. We hope that the interdisciplinary effort will prompt teams to explore various conceptual designs and solutions that engage the community, foster collaboration between designers and makers, and showcase the lasting impact this collaboration can have.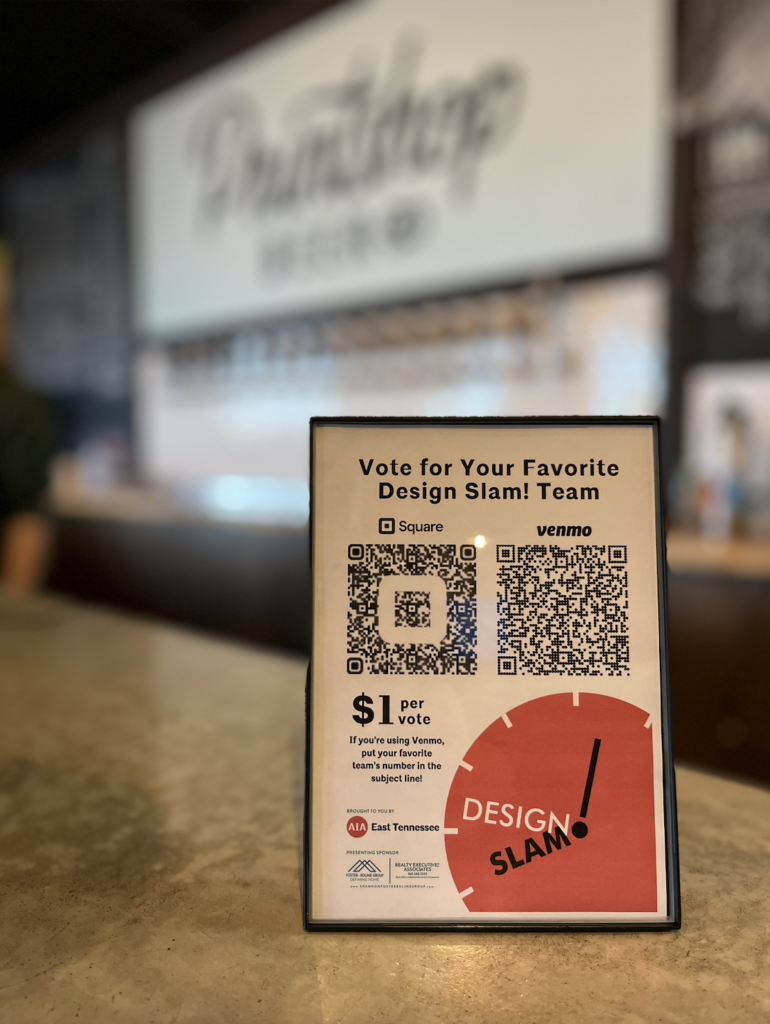 How it works:
Design Slam is structured similarly to a design studio:
Participants will receive the full project program upon arrival
Teams will have 30 minutes to develop a concept design and 'parti'.
Teams present concepts to the judges and attendants
Teams then have 1 hour to further develop their design into a more holistic (but still very conceptual) design that responds to site and program
Teams present final project to the judges and audience
People's Choice and Jury winners announced
The final presentation media will be at the team's discretion. In the past, we have had a variety of media including physical models, computer renderings, and hand sketches. Any non-digital documentation must be photographed/scanned and placed into the provided presentation template along with any other documentation. Presentations will be projected for the audience to see.
Teams will be required to provide computers, USB drives for transferring files, and any other equipment they deem necessary for the event. We provide tables, chairs, access to power, and Wi-Fi. However, teams should not plan to rely on free Wi-Fi. If any team has access to a mobile hotspot, please let me know and plan to bring it.
For More Information: Email Lauren McCarty at [email protected].
Team Requirements:
Open to all local firms, but we will be limiting it to 5 teams total due to space – first come, first serve. Feel free to draft team members from other firms if you come up short!
5 participants MAX that involve various disciplines:

2 architectural designers
1 person from a separate design field (landscape, interiors, master planning, engineering, etc. )
1 maker (craftspeople, public artists, media artists, etc.)
1 additional participant of your choice from the Architecture, Design, or Maker Community.