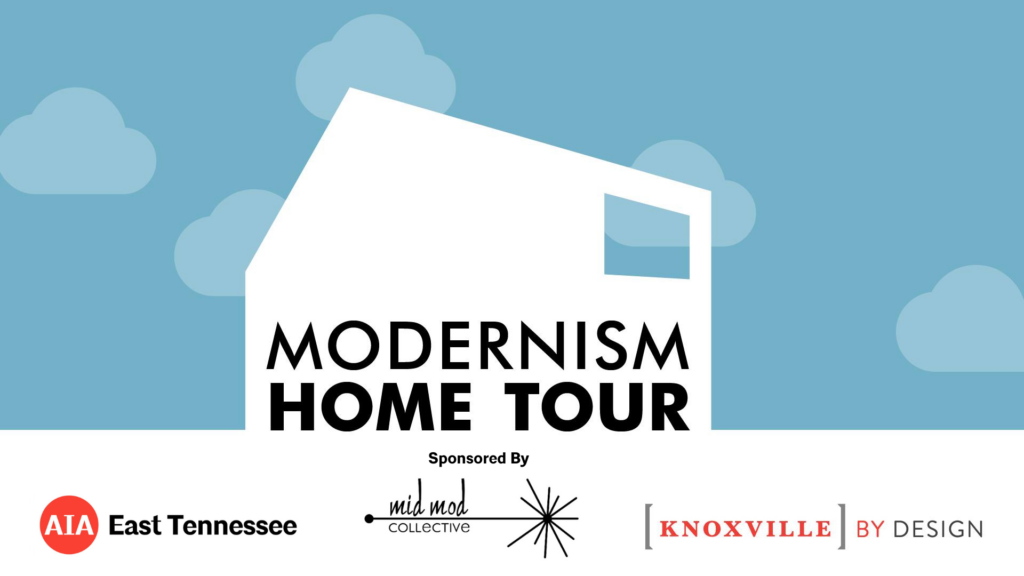 Saturday, October 28th
10am – 4pm
@ Mid Mod Collective
$20 (Youth Under 15 Are Free)
Sponsored by Mid Mod Collective
Join AIA East Tennessee for a tour of Knoxville's most unique Mid-Century and Modern Homes featuring 5-7 homes across the Knoxville Area. This year we're aligning the Modern Home Tour with another major event: a lecture by George Smart from US Modernist at the Bijou Theater on Thursday, October 26th. With these two events happening so close together, we believe there's an exceptional opportunity to have a larger audience and create a more profound impact within our community.
Sponsored by: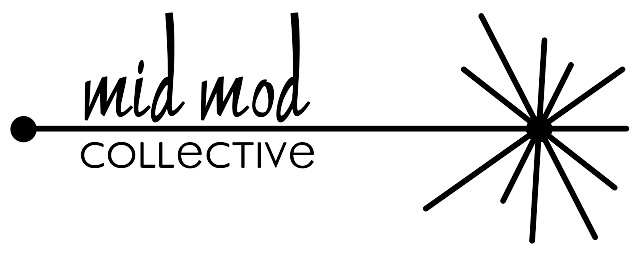 How to Feature Your Home in Our Home Tour:
Knoxville by Design is very grateful that you are considering participating in this year's Modern Home Tour. By agreeing to participate, Knoxville by Design will assign a team member as a contact person to meet with you to go over details about your home and talk through the process so that we can address any questions and concerns that you may have. The team representative will be asking you questions and discussing topics like:
History of your home (if you have any information that you would like to share)
If you have any spaces in your home that you would like to be closed off to visitors during the tour
Any special provisions you would like visitors to adhere to while they are touring your home (i.e. if the Homeowner requests guests to wear booties provided by Knoxville by Design on their shoes before they enter)

Privacy and safety of the Homeowner and their home is our greatest priority, so please advise your assigned team member of any requests (closing doors with a 'Private' sign is a good way to provide privacy)

Discuss where tour guests will park during the event (provisions can be made if there is no available parking near your home)
Discuss volunteers that will be acting as guides for visitors touring your home and monitoring to assure that visitors are respecting your home and adhering to any restrictions/rules you may want guests to follow. Knoxville by Design will provide volunteers for this during the event, but we have also found that close friends and neighbors have frequently enjoyed volunteering in the home during the tour (friends and neighbors who volunteer will be granted free tickets for the event)
In addition, AIA East Tennessee will be advertising your home as part of the tour in the month leading up to the event. We will include a brief description of your home along with a thumbnail image on the map for the tour. On the day of the event, we will put something (a balloon, sign, etc) to help identify that the home is part of the Knoxville By Design Modern Home Tour, and as mentioned above, we will have volunteers there to assist in any way that you need!
For More Information and to submit your home: Email Allison Montgomery at [email protected].
Event Information:
Houses open at 10:00am and close at 4:00pm
Check-in opens 9:00am at Mid Mod Collective
Check-in will close at 12:30pm
Tickets:
$20 per person
Free for youth under the age of 15
Tickets may be purchased in person on Saturday, October 28th for $25 per person @ Mid Mod Collective from 9am-12:30pm.
Purchase Your Ticket: